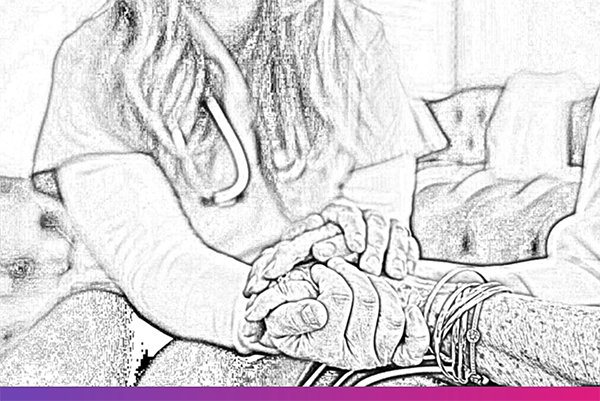 General
/ 06 September 2023
In the dynamic landscape of healthcare, revolutionary advancements are constantly being made to improve patient care. One such breakthrough has been realized by the International Oncology Cancer Institute (IOCI, India) with the introduction of TrueBeam technology, a monumental stride in the field of oncology. Recognised as the Best Cancer Hospital in Noida,Greater Noida, Mumbai, Aurangabad, Jodhpur, Kanpur, and Saharanpur, International Oncology Cancer Institute (IOCI, India) has achieved a remarkable feat by becoming the first in India to deploy the cutting-edge Varian TrueBeam 3.0 technology, which promises unprecedented precision, efficiency, and speed in cancer diagnostics and treatment. 
TrueBeam 3.0: A Paradigm Shift in Cancer Treatment
TrueBeam 3.0 represents a transformative advancement in the realm of cancer care. At its core, this state-of-the-art linear accelerator is meticulously designed to provide swift and precise dosages while prioritising patient comfort and convenience. Unlike conventional radiotherapy systems, TrueBeam transcends limitations and is adaptable to effectively treat various types of cancers in diverse anatomical locations. This exceptional flexibility empowers clinicians to tailor treatments according to individual clinical requirements, marking a significant milestone in the oncological landscape.  
Precision Redefined: Unveiling the Capabilities of TrueBeam 
The TrueBeam 3.0 system redefines precision in cancer treatment, offering a range of advanced techniques that elevate the standard of care. This includes Intensity-Modulated Radiation Therapy (IMRT), Stereotactic Body Radiation Therapy (SBRT), and Volumetric Modulated Arc Therapy (VMAT), which are seamlessly integrated into the TrueBeam platform. These sophisticated techniques are accompanied by enhanced soft-tissue visualization and motion management, ensuring that targeted treatment is administered with pinpoint accuracy. By enabling treatment precisely where it's needed, TrueBeam delivers optimized outcomes and bolsters patient confidence in their healing journey. 
TrueBeam's Advantages: Pioneering Patient-Centric Care
Flexible Treatment Options:The TrueBeam 3.0 system offers an array of treatment techniques, including HyperArc and RapidArc, designed to address a wide spectrum of cancer cases. This adaptability ensures that each patient receives a tailored treatment plan that caters to their unique medical condition. 
Advanced Imaging Capabilities: With features such as respiration-synchronized MV/kV radiographs, 4D CBCT, iterative CBCT, and triggered imaging, TrueBeam equips clinicians with unprecedented imaging tools. These tools enable real-time visualization of internal structures and support precision treatment delivery. 
High Precision Dosage Control: TrueBeam's sub-millimetre accuracy revolutionizes dosage delivery, ensuring conformity and minimizing unnecessary radiation exposure to healthy tissues. 
Streamlined Treatments: The Maestro synchronous control system embedded within TrueBeam facilitates seamless operation, streamlining treatment sessions and optimizing clinical workflows.  
Safety and Reliability: International Oncology Cancer Institute's (IOCI, India) commitment to patient safety is fortified by TrueBeam's built-in safety features, enabling clinicians to navigate the intricacies of cancer care with confidence and assurance. 
Revolutionizing Cancer Care
International Oncology Cancer Institute's (IOCI, India) introduction of TrueBeam 3.0 in its facilities marks not only a significant achievement within India but also on a global scale. This pioneering endeavour underscores International Oncology Cancer Institute's (IOCI, India) unwavering dedication to advancing cancer diagnostics and treatment, further solidifying its reputation as the Best Cancer Care Treatment Hospital in Noida , Greater Noida, Mumbai, Aurangabad, Jodhpur, Kanpur, and Saharanpur. 
In conclusion, the deployment of TrueBeam technology by the International Oncology Cancer Institute (IOCI, India) heralds a new era in cancer care, fusing innovation with patient-centricity to redefine treatment standards. With its unparalleled precision, adaptability, and cutting-edge features, TrueBeam 3.0 stands as a beacon of hope for cancer patients, ensuring they receive the highest calibre of care, right at the heart of India.