The urethra is a tube which expels urine out of the body. Abnormal cancerous growth in the urethra leads to urethral cancer. This rare cancer is seen both in men and women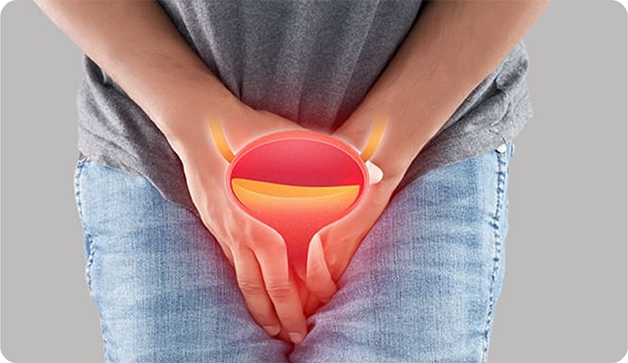 Types of Urethral Cancer
Depending on the cell type, urethral cancer is of the following types:
Squamous Cell Carcinoma: This is a common type of urethral cancer which starts in the cells close to the bladder in women and the urethral lining in the penis in men
Adenocarcinoma: This rare cancer starts in the glands present in the urethra
Transitional Cell Carcinoma: In men, this cancer starts in the urethral opening in the urethral in women, it starts in the cells surrounding the urethra.
In the early stages, urethral cancer may not show any symptoms. The symptoms, however, are flare-up in the later stages. The common symptoms include:
Frequent urination
Pain during urination
Presence of blood in the urine
Interrupted urine flow
Lump in the penis
Unusual discharge from the urethra
Swollen lymph nodes in the groin area
Urethral cancer is caused by:
Age
Sexually transmitted disease
Chronic infection
History of bladder cancer
Family history
Testicular cancer is diagnosed by:
Physical examination: The doctor will assess your medical history and current illnesses. Furthermore, you will also be physically examined for swelling, lumps, or tenderness in the area.

Urine test: The doctor will also assess urine for the presence of abnormal cells and blood in the urine.

Imaging tests: Various imaging tests such as CT scans, and MRIs will be performed to gauge the size, location, and stage of the tumour.

Biopsy: The doctor will extract a small tissue from the area and examine for the presence of cancer cells.
The treatment strategy for urethral cancer depends on the stage and type of cancer, age, and overall health of the patient. Surgery is usually the mainstay of the treatment. It may be combined with chemotherapy and radiation therapy for better outcomes.
Active surveillance: In case of slow-growing urethral cancers, the doctor will closely monitor the patient. Once cancer growth is observed, the doctor starts therapy.

Surgery: Surgery is the mainstay of urethral cancer. The doctor will remove a part of the urethra along with surrounding tissues.

Radiation therapy: High-energy X-rays will be used to destroy cancer cells.

Chemotherapy: High doses of anti-cancer drugs will be administered to destroy cancer cells. In some cases, chemotherapy is combined with radiation therapy to remove cells from the body