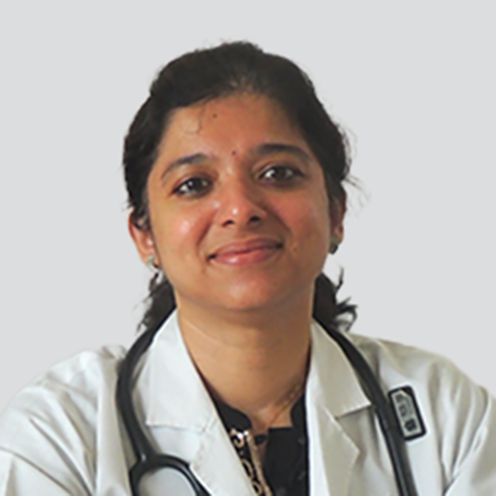 Working as visiting consultant Breast-Onco Surgeon at Dr L H Hiranandani Hospital since June 2012. She has worked as Senior Research Fellow for 2 years in Breast cancer unit of Tata Memorial Hospital (Mumbai). She completed her one year of Senior Residentship in Breast Unit, from Indo American Cancer Hospital, Hyderabad and 3 months of Senior Residentship in Cancer Unit of Apollo Hospital, Hyderabad. She has undertaken number national and international national research projects.
Designation: Consultant

Department : Breast Onco Surgeon
Work Experience
Fellowship in Benign and Malignant diseases of Breast – Tata Memorial Hospital, Mumbai.
She has completed 3 Years of Basic Surgical Training in various surgical Specialties at Apollo Hospital, Hyderabad. She also completed 'Specialty Skills in Breast Disease Management-2007' from Royal College of Surgeons, England.
Education & Fellowships
Areas of Interest
She has specialized in various kinds of breast surgeries involved in Malignant (Early and Advance Breast cancers) and Benign Breast Diseases and few plastic reconstruction procedures.
Book an appointment
Take a second opinion
Hi, I am online to help you!